5. News no one really cares about…maybe in IOWA…
Kris Jenner has filed for divorce from Chris Jenner. He is now free to become the woman we all know he wants to be. In other Kardashian news, Kim was nearly mauled by an overzealous fan/reporter who was trying to take Kim down to the ground with him, and failed miserably, damn it HE WAS NOT SUCCESSFUL!  The reporter, who has had whacky run-ins with celebrities as of yet, and even has been banned from coming to the United States stated that he was just trying to get Kim's attention and was not trying to harm her. *SIDE EYE* (He could have tried harder).
4.  Runaway from the television…
Not even a million people tuned into the watch last Saturday's ON THE RUN TOUR Featuring Queen B and Jigga.  Many are assuming that it was because of their over saturation of the media and the fact that they have been on tour FOREVER and that everyone that is anyone has seen this damn show whether it be in clips, online video or the actual concert itself.  It was entertaining for the most part for the 800,000 or so viewers that tuned in. But many of the viewers at home rather had watched THE SPONGEBOB MOVIE, reruns of BIG BANG THEORY and 48 HOURS all which beat the concert in demos. Maybe the Carters need to go sat down, in the infamous words of Madea, and let us have a break from the fabulousness of Beyonce and the swag of Jay-Z.
3. Madea is Pregant…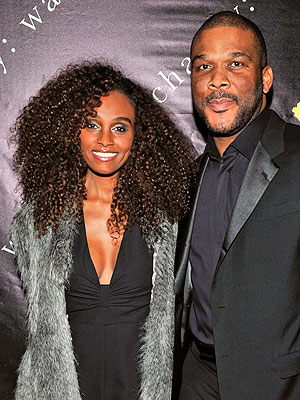 Well Tyler Perry is claiming that he's having a baby with his Ethopian model on and off again girlfriend. Perry, who turned 45 recently and had a huge birthday blow out at his mansion with Stevie Wonder, LeAnne Rhimes and many others, surprised the crowd with news that he was expecting a baby soon. Now I'm no expert at biology, and I sure as hell haven't seen a vagina in quite some time, but doesn't it take a man and a woman to have sex to have a baby? No t- no shade, just asking.
2. Break up, to break up…
Break ups are running rampant in the celebrity world. Wiz Kalifa and Amber Rose are calling it quit, amidst rumors that HE was cheating on her .Child, this should be a very big scandal as she is asking for a million dollars, spousal support and full custody of Baby Bash. And on top of that, she's being accused of boning Nick Cannon. Child, could you imagine the twins and Bash playing together as one happy family?  And on the horizon Keisha Cole and Birdman (they are together) might be on the rocks after Keisha decided to go all Mortal Kombat on the girl who he was allegedly cheating with, and was arrested for assault. Child!
1. When all else fails, QUIT!!!!
An Alaska news anchor threw up the deuces and literally said "FUCK IT I QUIT" live on the air to go work for the marijuana industry that is growing and in protest of said industry. In other news Kennan Thompson, who grew up before our eyes on ALL THAT, is quitting his current post as one of the few African-Americans on SATURDAY NIGHT LIVE. And in Sports news Derek Jeter has quit baseball, well retired, after 19 years. And in FIRING news, Rosci Diaz who was on 106 and Park and hired by Entertainment Tonight, has been let go amid what they are calling a production change at the show. Hmm, more of those developments to come.