Hey, hope your last week was as good as mine darling. Without further ado…
This week's STREET NEWS by V.A. Patrick Slade…
5. BYE FELECIA…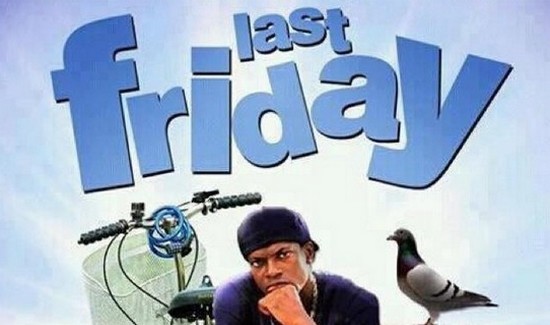 It was twenty years ago last week that those infamous words were uttered in ICE CUBE'S cult favorite hood film FRIDAY. Starring himself and Chris Tucker, the film would span over another two films, introduce MIKE EPPS and gross close to a billion dollars and cemented ICE CUBE as a box office draw. Though the fourth and final film in the franchise, "LAST FRIDAY," is in development hell, Ice Cube promises that he will always give his fans what they want. Damn, I can't believe that was twenty years ago…and I can't believe I used to utter the words, "You just got knocked the fuck out!" Congrats Cube.
4. WHAT THE CELEBRITIES DOING?
SHE DID THAT…
THE REAL Cohost and R&B self-professed diva TAMAR BRAXTON (You know Toni's little loud mouth sister) passed out last week and was rushed to the hospital. She clapped back at reports that she was not feeling well and chalked it up to stress and anxiety. Well, it was less than twenty four hours later that she was taking pictures with her hubby and showing that she was indeed still doing okay. Werk girl…someone needs to keep wig companies in business. YASSS!!!
LAUGHABLE, YET SAD…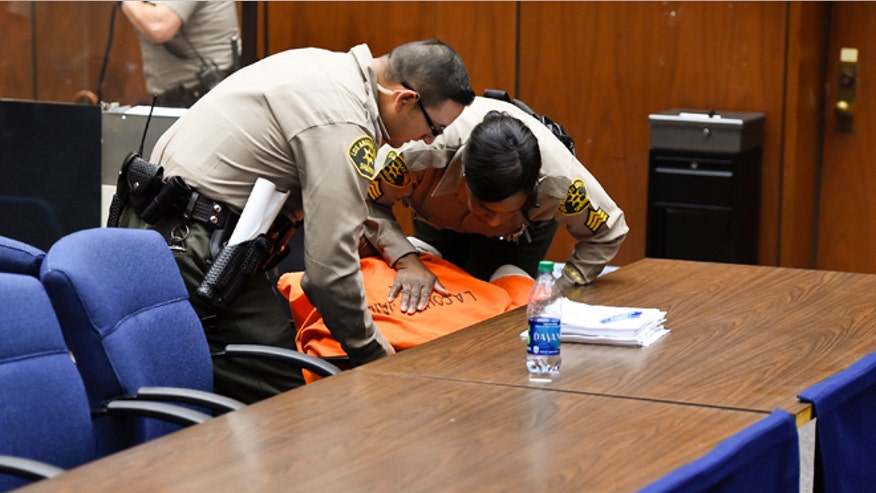 After hearing that his bail was going to be 25 million dollars, SUGE KNIGHT passed out in court. Hell I would have too if I heard a number that big. Hell I would have if the bail would have been 5 dollars. Anyway I digress. It's no reason the judge's ruling was so high, he brutally ran over someone in a parking lot and let's not forget the stories of old…I like my life, I won't get into them at this moment, but d.m. me for details…
TWO CAN'T RUN A SHOW…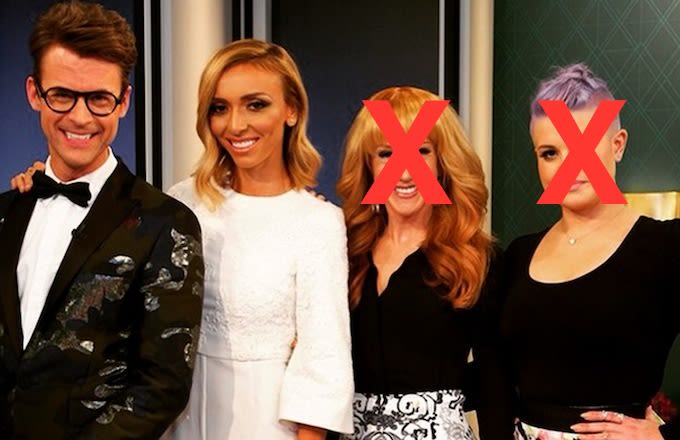 First it was KELLY OSBOURNE and then it was KATHY GRIFFIN leaving FASHION POLICE on E! and now comes word that the network is shelving the fashion program. Well, we could see the writing on the wall. Who wants to see Miss GUILANNA opining about fashion and BRAD doing the same and no varying opinion or different skin tones? I say just shelve it and start over E! Let JOAN RIVERS rest in peace and let the stars continue to wear their wears without being criticized for them. Hell, they can afford haute couture as many who watch the show could not!!! BLOOP!!!
THERE'S MORE…
PAULA PATTON has officially been awarded a divorce from husband ROBIN THICKE, with alleged cheating being the reason, ROBIN will now have to pony up more money out of pocket. As you remember he is going to have to split 7 million dollars to pay back to the MARVIN GAYE estate for his contribution to BLURRED LINES which was ruled as a direct copyright infringement. Good luck Robin, I can only imagine the alimony and child support you will have to pay by the end of this divorce.
3. CRAZY ISH FROM AROUND…
HONK, HONK…
A Texas woman honked at a fellow driver on a freeway and was shot by the driver in a crazy case of road rage, last week. The woman, who was shot in the neck, was able to pull over and call 911 but was in and out of consciousness. This is some crazy ish. The woman is expected to make a full recovery, though she is currently in critical condition.
NASTY, NASTY…NOTES…
A handicapped OHIO woman begged for her neighbors not to park in her handicap spot. She had fallen down many of times getting to her car on icy days. She had lost her leg a year or so ago, and she is just getting used to her prosthetic leg. When she wrote a nice note and put it on the car of a person who was parked illegally in her spot, she got a return note that began, "HEY HANDICAP!" RUDE! The note went onto to say that she isn't special and that she is just as normal as everyone else. YEA right, she doesn't have two legs and she struggles daily. The least these assholes can do is give her her space.  There are special places in hell for people like that!
2. SPORTS ISH…
BABY MAMA DRAMA…
ERIC WALDEN INDIANA COLT'S linebacker was stabbed and beat with a bat, as well as his NEW GIRLFRIEND by his baby mama ERIKA PALMER. Apparently this broad left her kids in TENNESEE, went by WALMART and grabbed a knife and a bat and high tailed it to Georgia where she stabbed her ex and his new boo-thang. ARE WE SERIOUS RIGHT NOW? Who does that? Girl you already had KIDS by him, you can get money for YEARS. But I guess she was serious about getting that "D"back. Girls go crazy for the "D"! DAMN!!!
FISHING FOR AN END…
He waited until he was out of California, but since he was married for ten years, he will still have to give his ex at least half of his estate. I'm speaking of Head Coach of THE KNICKS and NBA champion DEREK FISHER and his wife who have filed for divorce after being married for a decade. It comes as a shock to many as the couple seemed happy and just celebrated their wedding anniversary four months ago. They are citing irreconcilable differences. Good luck as they are asking for an amicable divorce and trying to move on with their lives.
STILLS 1, CANCER 0…
Instagram cutie LEAH STILL and her dad Cincinnati Bangles defensive tackle DEVON STILL have shared great news this week as they revealed that LEAH, who had neuroblastoma, a rare pediatric cancer, is now cancer free and look forward to a very happy and long life.  This proves that prayer works and that the positive thoughts of those around you can make anything happen. Congrats to this powerful father and daughter team and our prayers are continually with them as they go forward.
1. TWELVE WAS NOT ENOUGH…
It had EVERYTHING!!! Averaging almost 17 million total viewers, the FOX SOAP OPERA, EMPIRE, who ended its freshman season with the best numbers TV has seen in ten years, went out with a literal BANG last Wednesday with its season finale!!! There was a catfight, sex, medical misdiagnosis, a successor appointee, sex, a pregnancy, sex, interesting gifts, a government name being revealed, sex, a punch, and a death. AND DID I MENTION SEX?  And those were just a few things that made this MUST SEE TV.  This show proves that everybody will watch something that is good no matter the color of the cast and the color and background of the viewer. I'm so happy to see that TARIJI and TERRANCE are getting their just desserts and getting the recognition that they DESERVE as well as the others in the talented cast. Here's looking at another great season of backstabbing, lying, sex and more sex as EMPIRE brings back the LYON family and all their drama. KUDDOS to the cast and creators.