Being that it's throwback thursday "ayee" (The Fonz voice), why not go back a few months no? I stumbled on a few pictures in my library that I captured after work the day me and my roommate Jazmin Campbell perused about town via Manchester Blvd, Florence Ave, and La Cienega Blvd. The astonishing blockade of people from neighboring cities to counties away, had one thing in common: a spaceship. It was like comic-com meets Magic School Bus, an enormous sight of a spectacle! Standing outside on October 12th thru 13th of 2012 we watched the spaceship cross the 405 freeway, it was epic as well as unreal. Overall a great thing to know I can scratch it off my bucket list, "see a spaceship in person" Yayy! Just wanted to share some quick pictures while I wished the Endeavor space shuttle safe travels while it made its way to the California Science Center in metropolitan Los Angeles.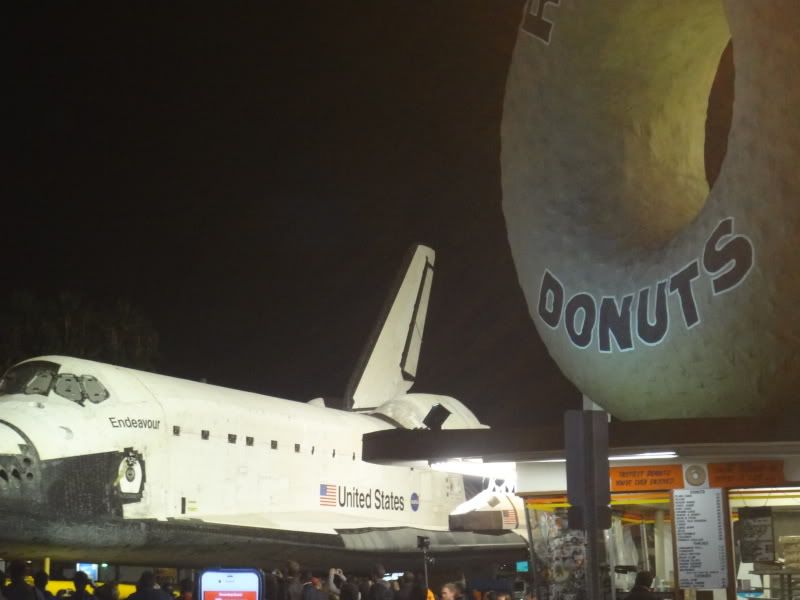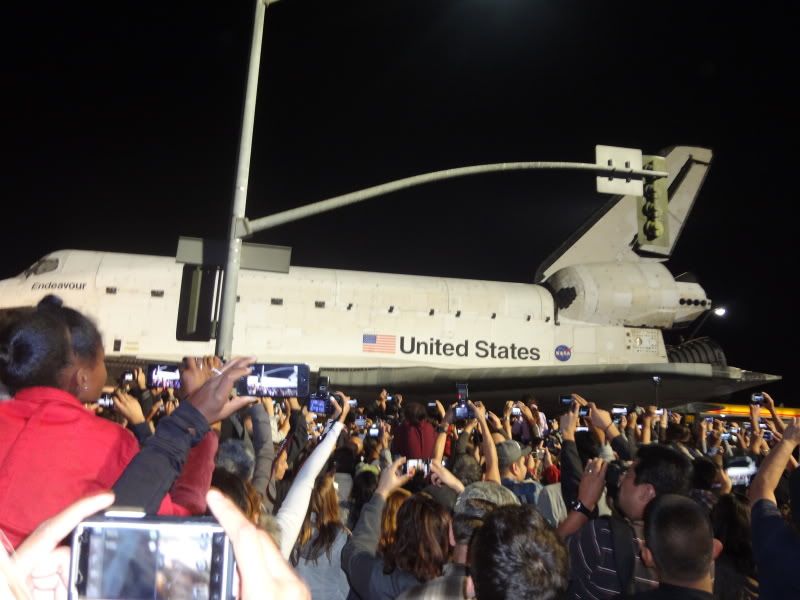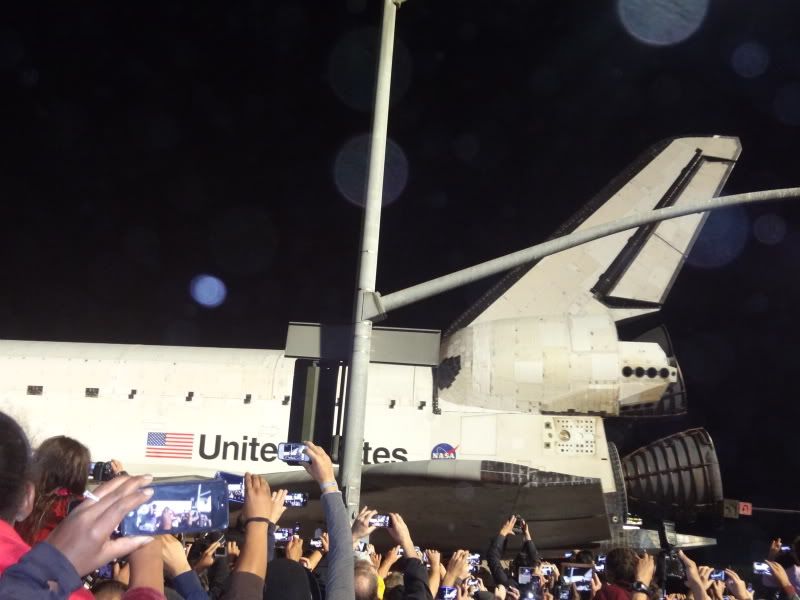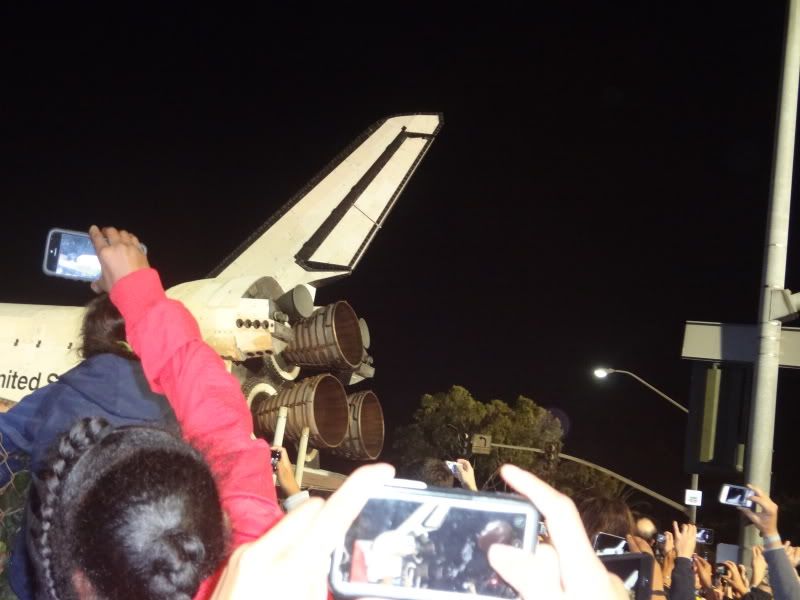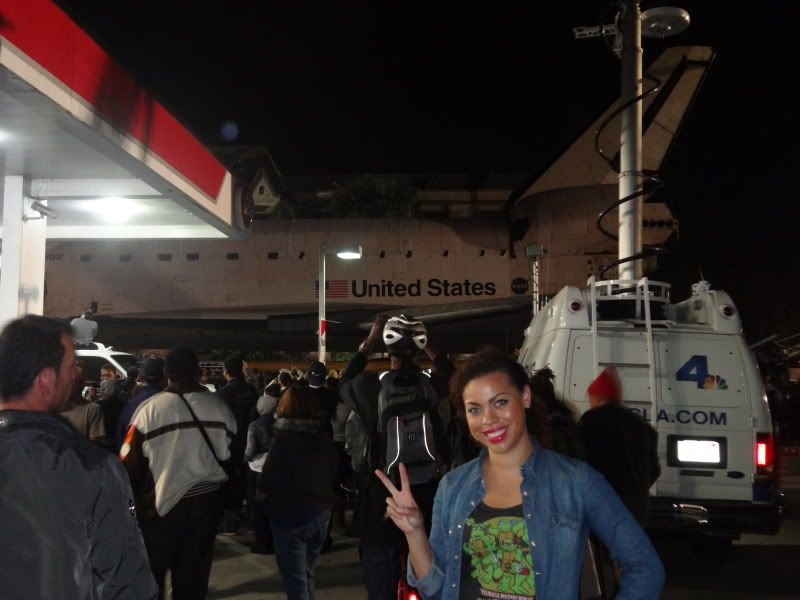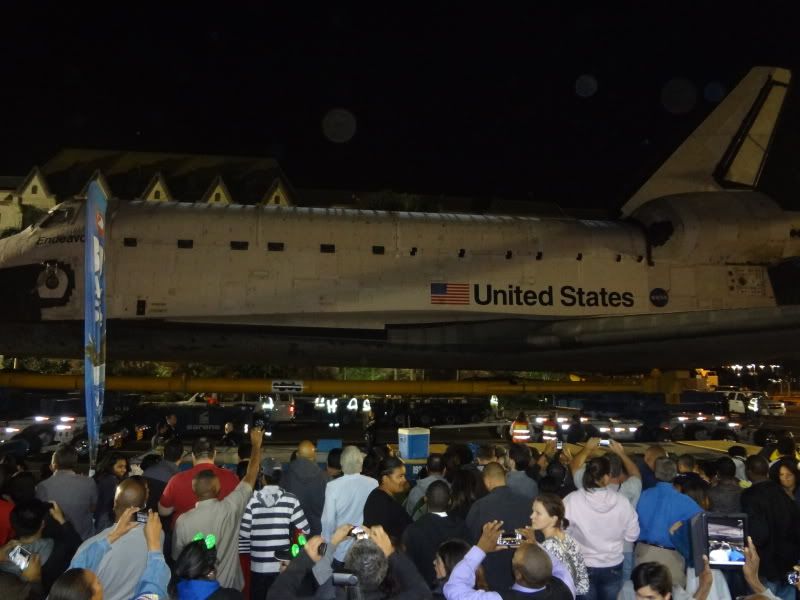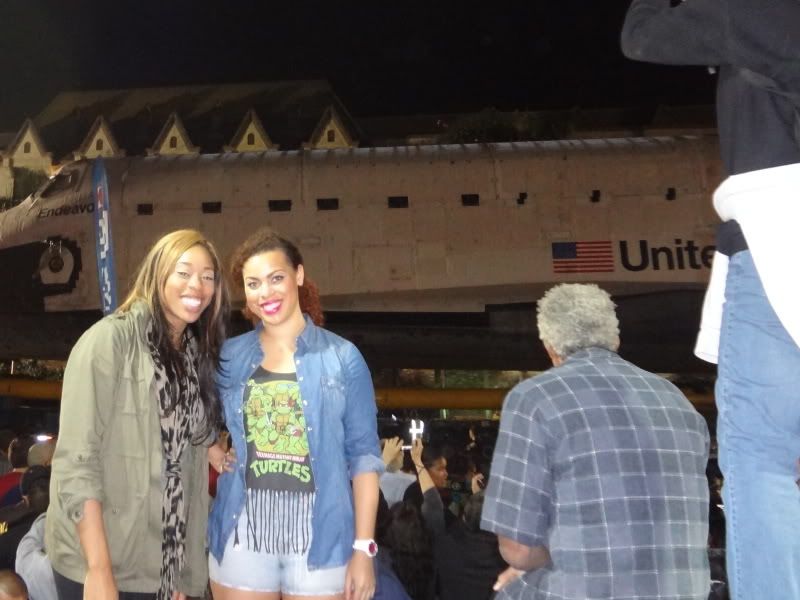 There were literally thousands of people running around snapping pictures, recording videos, setting up tri-pods, manually adjusting their SLRs' lenses and switching filters on Instagram shots, it was every moments' catcher's dream. Childrens' faces who would have never thought they'd see a spaceship within feet of their presence stared above in awe, and so did I! it was an experience I will never take for granted and im glad I can tell my kids (one day), "Mommy touched the butt"!
(shout out to my Finding Nemo fans)
See you soon nerds and lovers.